HUNGRY GHOSTS         FANTASMI AFFAMATI
Paul Wong
Venice Biennale 2003
def. = hungry ghosts: those in the spirit world that are cared for by the living. A main principle of ancestral worship where hungry ghosts are fed so they will not come back and disrupt the lives of the living.
Death is a recurring subject in Paul Wong's art. From the 1970's to the present, he has dealt with life and death issues in his videotapes, multimedia performances, photography, installations and writings.
HUNGRY GHOSTS is a collaboration between the artist and the curator. It fuses together existing works and current meditations on the dying and the dead. The video installation provides an ephemeral form of interdisciplinary elements from the disparate past configured with unsettling current issues and produced as a new whole. Fleeting moments, manipulated images, visual clips, still photographs, text, narrative stories, home movies, sound bites, edited fiction and real time documents have been digitally seamed and beamed onto transparent surfaces.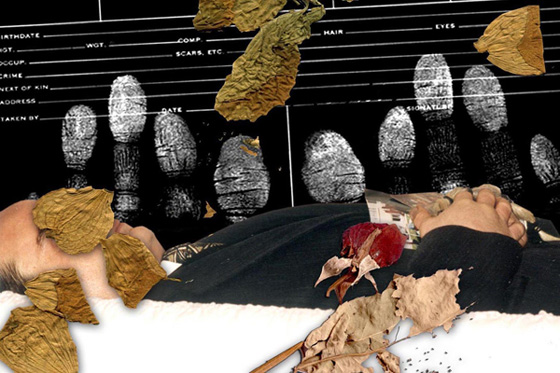 The video projections shown in a moving vaporetto (sea bus) transport both the work and audience on a journey. The time-based work will float by the post-modernism of Venice, a rich port for thriving trade and now in the 50th edition of the Venice Biennale. The international art market converges to make the trade. HUNGRY GHOSTS is a transformative work with no fixed place. It is constantly moving between here and there, providing a site for remembering the past while sailing in the present.
It is a novel medium for dealing with such intensely personal and emotional subjects such as death and loss. Wong has said that he sees this work as a site of memory where the very private becomes public. He has referred to the piece as a virtual 'walking the mountain', as a way to honour and remember those who have gone before. The accompanying soundtrack is a pastiche of ethereal music, chanting and poetic to create a calm and reflective atmosphere for the journey.
As a mid-career artist with an international reputation, Wong is currently in a time of reflection, looking for a new contextualization of his work. He has been previously categorized in exhibitions through sexual identity, social issues, race politics, cultural representation and performance practices. This is the first time that his work is presented with a focus on death. The topics cover suicide, murder, ancestral worship, death rituals, sex and death through AIDS.
He has created a unique and individual style that is radically different from past and current Vancouver trends in the national and international spotlight. He draws upon personal experiences and observations, a strategy that blurs the boundaries of documentary and fiction. He is a modern day storyteller creating accessible works using contemporary means. His works are timeless, have kept currency and are as relevant now as when they were made.
There are elements from various works such as: Murder Research (1977) - investigation of a murder; in ten sity (1978) - performance for the suicide of a friend; Homelands (1986); Ordinary Shadows: Chinese Shade (1988); So Are You (1989); Dave (1991) - a funeral for a murdered Hell's Angels enforcer; Chinaman's Peak: Walking The Mountain (1992) – ancestral worship and feeding the hungry ghosts; Hell Money (1998) and Trieste (2001).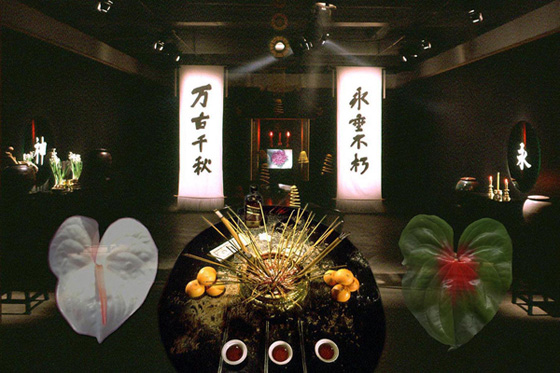 HUNGRY GHOSTS is a video/photo installation consisting of 5 channels of video projections and large format laser prints. This presentation is a continuation of our collaboration with Nuova Icona that began in 1999.
Elspeth Sage, Curator
Vancouver, B.C. Canada